Donate
Through Our Website   •   Via The United Way of Greater Philadelphia and Southern NJ (Donor Number #16403)   •   Or help us by shopping at Amazon.com
Training and Educational Services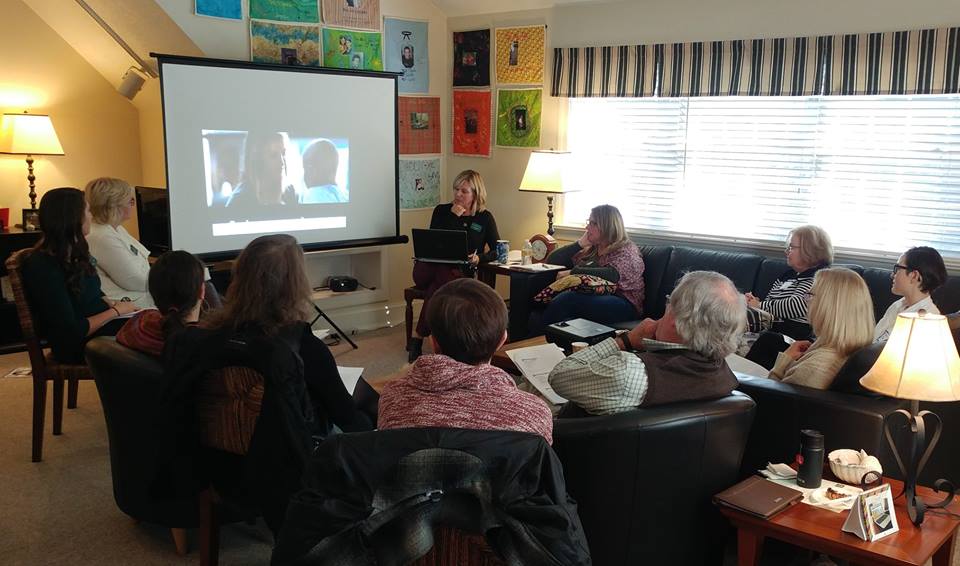 ---
Professional Roundtable Trainings
We are an approved Continuing Education provider through the Pennsylvania State Board. We offer on and off-site continuing education credits for licensed social workers, marriage and family therapists and licensed professional counselors.  All Roundtable Trainings are:
Presented by Master's prepared professionals who are certified or working toward certification in Thanatology (CT) by the Association of Death Education and Counseling 
Approved for 2 CEU credits by the PA State Board of Social Workers, Marriage and Family Therapists and Professional Counselors 
Click Here for more information for our 2020-2021 professional roundtable training schedule.
---
Centered Conversations (Free!)
 We offer a variety of topic-specific forums throughout the year to provide professionals and members of the community and opportunity to learn and engage in interactive discussion surrounding important aspects of grief. Click Here for more information on our upcoming forum discussions!
---
Off-Site Professional Trainings or Presentations
Grief presents itself differently among schools, agencies, faith-based or community organizations, and businesses. Upon request, we will work with your organization to develop a presentation to fit your needs. If your organization is seeking more intimate guidance and support for a specific time-sensitive grief-related matter, please contact our Education and Community Outreach Director, Ashley Herr at 610-222-4110 ext 123 or by email at amh@bereavementcenter.org
---
Grief Resources for Schools
We invite the opportunity to support your efforts in providing students, their families, and your staff with resources you may need while developing plans for the Fall during this pandemic. So much is being asked of you as educators. By partnering with our Center to provide some of these services suggested for those grieving, you will help reduce anxiety, relieve stress, and most importantly, benefit the educational, emotional, psychological and physical well-being of your entire school community. See our flyer for more information:
SPECIAL UPDATE ON GRIEF RESOURCES FOR YOUR SCHOOL
---
Guiding Principal
Availability of quality, supportive resources provides hope and potential for all to heal through meaningful growth. 

Increasing resilience in individuals, families, and organizations impacted by grief has a systemic impact on a community's ability to withstand a crisis.
Bridging support for people of all ages, beliefs, and diverse experiences brings a stronger sense of unity and purpose in life to us all.