Donate
Through Our Website   •   Via The United Way of Greater Philadelphia and Southern NJ (Donor Number #16403)   •   Or help us by shopping at Amazon.com

"You pick flowers to spread hope."
This new fundraising event is to benefit the Center for Loss and Bereavement in Skippack and offers an opportunity to pick your own sunflowers right from a local farm in Worcester! The Smith Family has planted fields of stunning sunflowers to help raise awareness and hope for those dealing with grief and loss. Fields of Hope sunflowers will be available by reservation only for picking, plein air painting, professional photography, and more during our Fields of Hope event!
*Dates are tentative based on weather and growing conditions

Ways you can participate and support the event:


"U-PICK" Sunflowers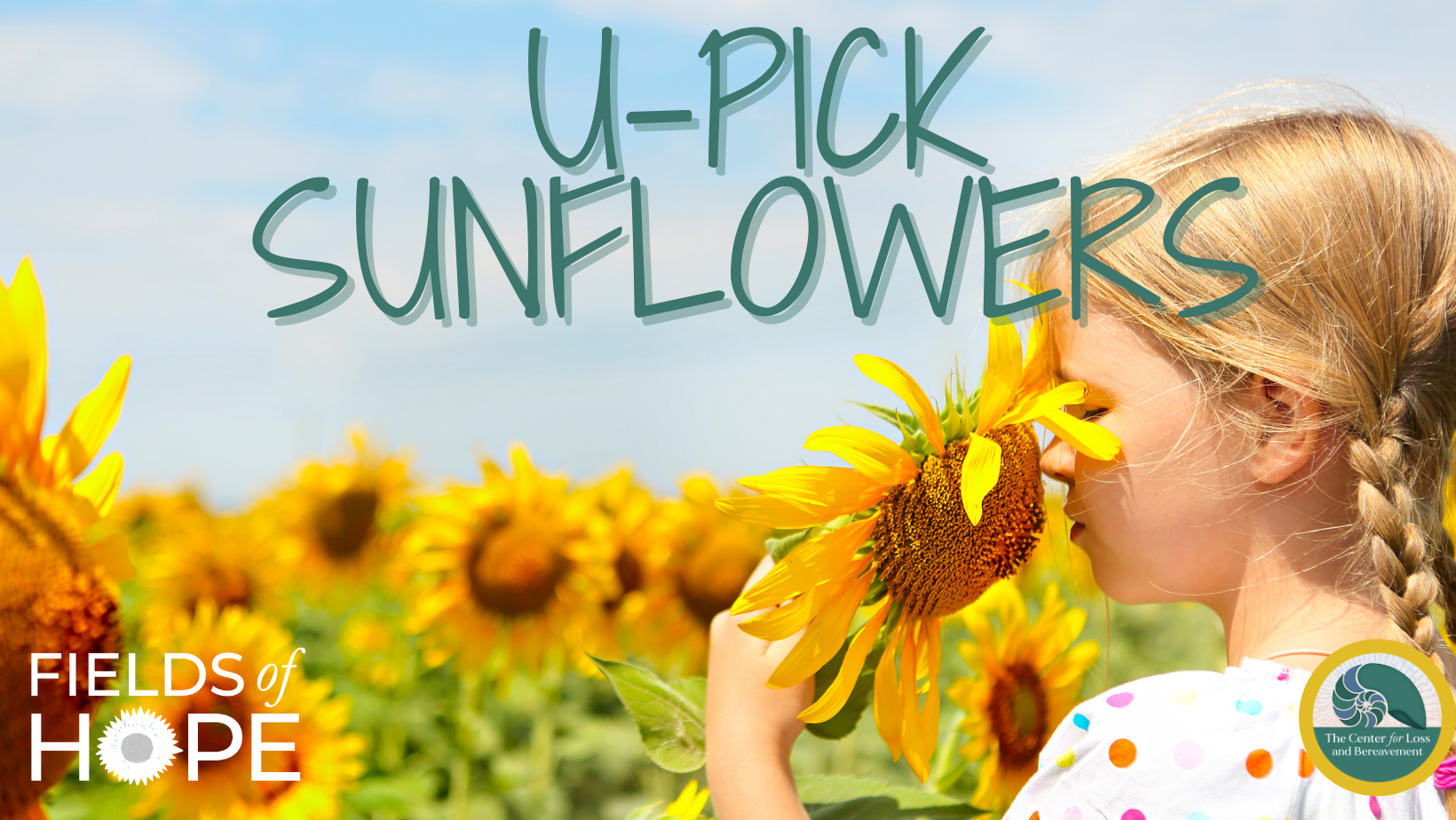 DETAILS

Reserve a time to pick your own sunflowers by signing up for a designated   U-Pick time slot.
A rain date is offered for each U-Pick event day.
Each reservation includes parking, a designated number of stems to pick, and access to the sunflower fields for one hour.
Please bring a good pair of clippers or pruners and a bucket. The sunflower stalks are thick and heavy. We will have a limited quantity of clippers and buckets onsite, but we recommend bringing your own!
Additional sunflowers can be picked for $2.00 per stem.
DATES & TIMES *Dates are tentative based on weather and growing conditions

Saturday, July 17, 2021 (Rain date is Sunday, July 18, 2021) 9:00 am-6:00 pm
Monday, July 19, 2021 (Rain date is Tuesday, July 20, 2021) 9:00 am-3:00 pm

All reservations will be in 1-hour increments and start every hour and a half.

PRICES

Adult (ages 15+): $20 per person includes 8 stems and parking
Child (ages 4-14): $10 per person includes 4 stems  *children under 4 free with an adult
Groups: (5 people of any age): $60 per group includes up to 30 (total) stems

Parking included for all participants


Plein Air Painting  
DETAILS

Plein air painting is about leaving your studio behind and experiencing painting and drawing in the landscape. Artists will have early access to paint in the beautiful, untouched fields of sunflowers days before the U-Pick event begins! Artists working in all media are invited to explore the property where they can sketch, paint or photograph the iconic setting. Participants will meet at The Smith Farmstead in Worcester Township PA; directions will be provided upon registration. A restroom is available at the site. Participants are responsible for providing all art materials.
DATES & TIMES *Dates are tentative based on weather and growing conditions

Thursday, July 15, 2021 (Rain Date is Friday, July 16, 2021)

Session 1: 9:30am- 1:30pm
Session 2: 2:00pm-6:00pm

PRICES


Professional Photography 

DETAILS

A petite session in the beautiful sunflower fields is the perfect photo opportunity for those families that just need a few updated portraits of their family for holiday cards, or to update a framed print or canvas in their home! Professional Photographer, Audrey Ditzler, has graciously offered her services and all proceeds benefit the Center!
Sessions are booked on a first-come, first-served basis. All sessions will be at the Smith Family Farmstead.
One family per time slot!

DATES & TIMES  *Dates are tentative based on weather and growing conditions

Thursday, July 15th — 5:00pm, 5:30pm, 6:00pm, 6:30pm, 7:00pm, 7:30pm
Saturday, July 17th — 5:00pm, 5:30pm, 6:00pm, 6:30pm, 7:00pm, 7:30pm

PRICES

$150 per mini session (All proceeds go directly to Center of Loss and Bereavement)
Includes:

20 minute photo session with Audrey Ditzler Photography (audreyditzler.com)
10-15 digital files delivered via password protected online gallery
Optional add-ons such as photo prints, wall art, and gifts will be available for additional purchase at special event pricing.


Sponsorship
We rely on others in the community to strengthen our reach to those seeking a place of sanctuary, perspective, and healing growth through grief. Please join us
and become one of our partners in supporting our mission. We are requesting local businesses to become one of our sponsors for this event.  Click on the links below for sponsorship opportunities:


Flower Arrangements 
DETAILS:

Beautiful, prearranged flower bouquets in vases will be available for purchase!
Cash preferred, but we will accept Venmo and Credit Cards.

DATES & TIMES:

Flower Sales will take place during the U-Pick events.  Advanced purchases and pickups can be arranged for those who do not want to participate in the U-Pick events by contacting Jamie at jl@bereavementcenter.org.
Saturday, July 17, 2021, during the event
Monday, July 19, 2021, during the event
PRICES 

Will vary based on the arrangement

Volunteer
Interested in helping up on the days of the event? Please contact Donna at dp@bereavementcenter.org

ALL PROCEEDS BENEFIT
The Center for Loss and Bereavement's Mission and Services
Fields of Hope is an outdoor event, leaving us at the mercy of Mother Nature. We have scheduled rain dates and backup plans, so please be understanding! As with everything in the past year, we remain fluid and flexible and we hope you will too.   
Online Reservations ONLY! Due to Covid restrictions, all guests must purchase tickets online before coming to the farm. If you do not have an online reservation, you will not be granted entry.  
Feel free to bring a personal camera or phone, but we ask for no professional photography sessions during the U-Pick event. If you are interested in professional photography, please contact Jamie. Jl@bereavementcenter.org    
 No pets permitted  
No Drones permitted  
Other Frequently Asked Questions can be found HERE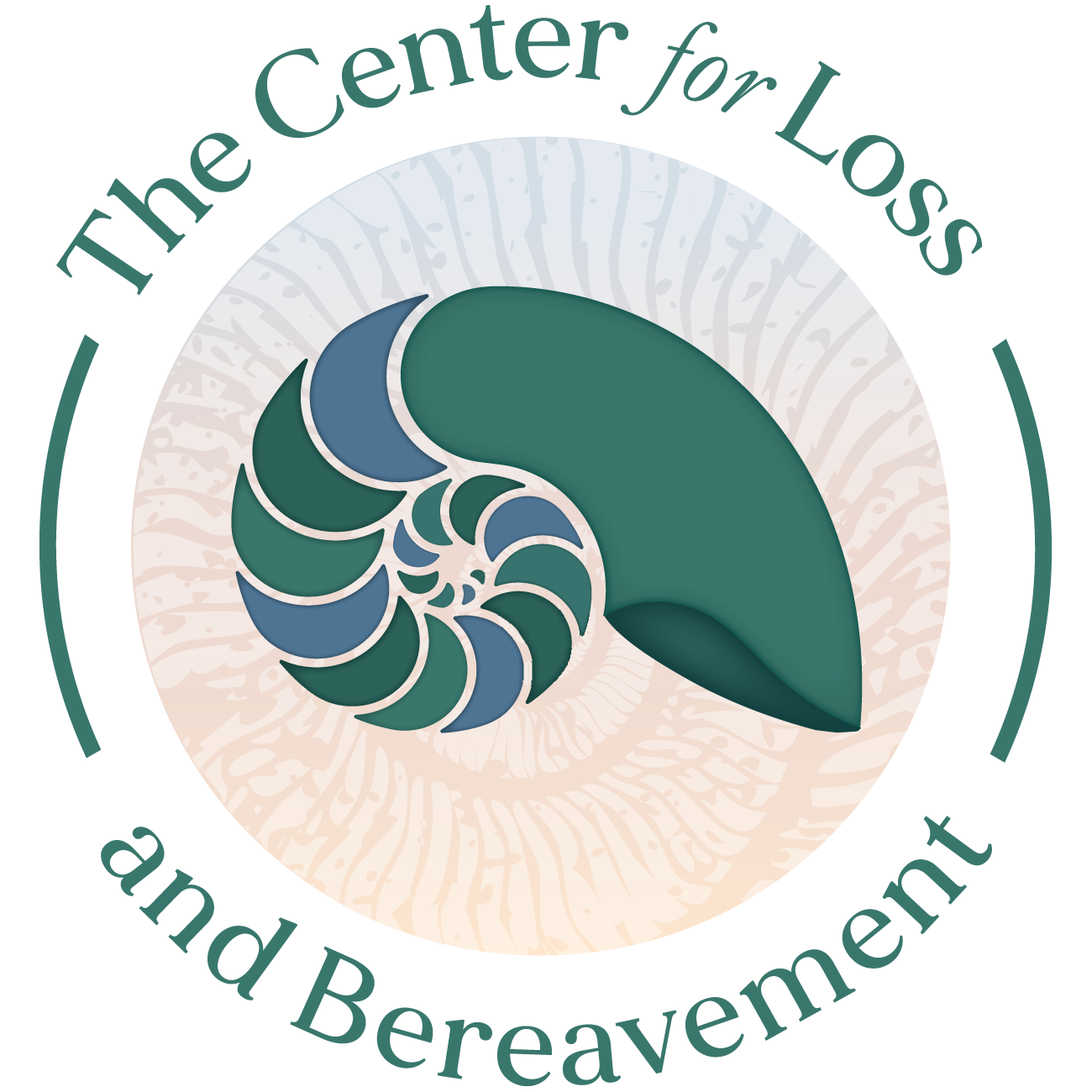 Follow us on social media and subscribe to our e-newsletter for updates!