Donate
Through Our Website   •   Via The United Way of Greater Philadelphia and Southern NJ (Donor Number #16403)   •   Or help us by shopping at Amazon.com
Our Staff
---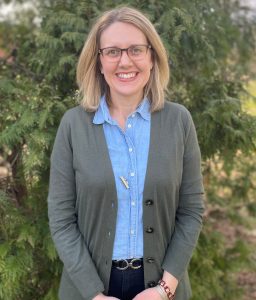 Karin Murphy, Therapist
Karin earned her M.A. in Counseling Psychology from Immaculata University and is a Licensed Professional Counselor (LPC) with the PA State Board of Social Workers, Marriage and Family Therapists and Professional Counselors. Karin has obtained her Certification in Thanatology (CT) from the Association of Death Education and Counseling (ADEC) where she also is a member, and she has earned the Certified Grief Counselor (GC-C) designation from the American Academy of Grief Counseling. She is actively pursuing certification to be a Pet Loss Grief Specialist through the American Academy of Grief Counseling.
Prior to coming to the Center, Karin most recently worked as a hospice bereavement coordinator. In this role, she counseled individuals and families before and after the death of their loved ones. She also facilitated community bereavement support groups and began a Grieving Through an Illness group where caregivers could begin to explore and process the ambiguous loss that a loved one's medical diagnosis brings. Karin has a special interest in helping caregivers and families affected by dementia throughout the disease process.
It is in this end-of-life work where Karin repeatedly witnessed the remarkable human resilience each of us has deep within us. Using a strengths-based, person-centered approach, Karin collaborates with each individual to help them find this resilience and make meaning in their unique grief experience. She truly values the privilege of partnering with those who are grieving and help them find hope and strength.  At the Center, Karin will work primarily with individuals, couples, and families in a grief therapist role, and will facilitate specialized adult support groups as-needed within her availability.
Karin welcomes you to contact her at 610-222-4110 ext. 121 or by email at knm@bereavementcenter.org.