Donate
Through Our Website   •   Via The United Way of Greater Philadelphia and Southern NJ (Donor Number #16403)   •   Or help us by shopping at Amazon.com
Peer Group Support
*OUR PEER GROUP SUPPORT PROGRAMS ARE BEING ADAPTED IN ONLINE FORMAT AT THIS TIME – THE BELOW INFORMATION STILL APPLIES*
For more information specific to our services related to the COVID19 grief-impact, click here.
 
"Connection is the energy between people when they feel seen, heard and valued – when they can give and receive without judgment."
~Brené Brown
Guiding Principle:
Distressing aspects of grief can be countered by gains in insight and knowledge, in addition to connection through peer support.

In any circumstance, fostering qualities of resilience can significantly help restore stability, balance, and a sense of confidence in one's capacity to cope.
Under the care and guidance of specialized professionals, individuals and systems are better able to reinforce the practice of therapeutic efforts towards holistic wellness.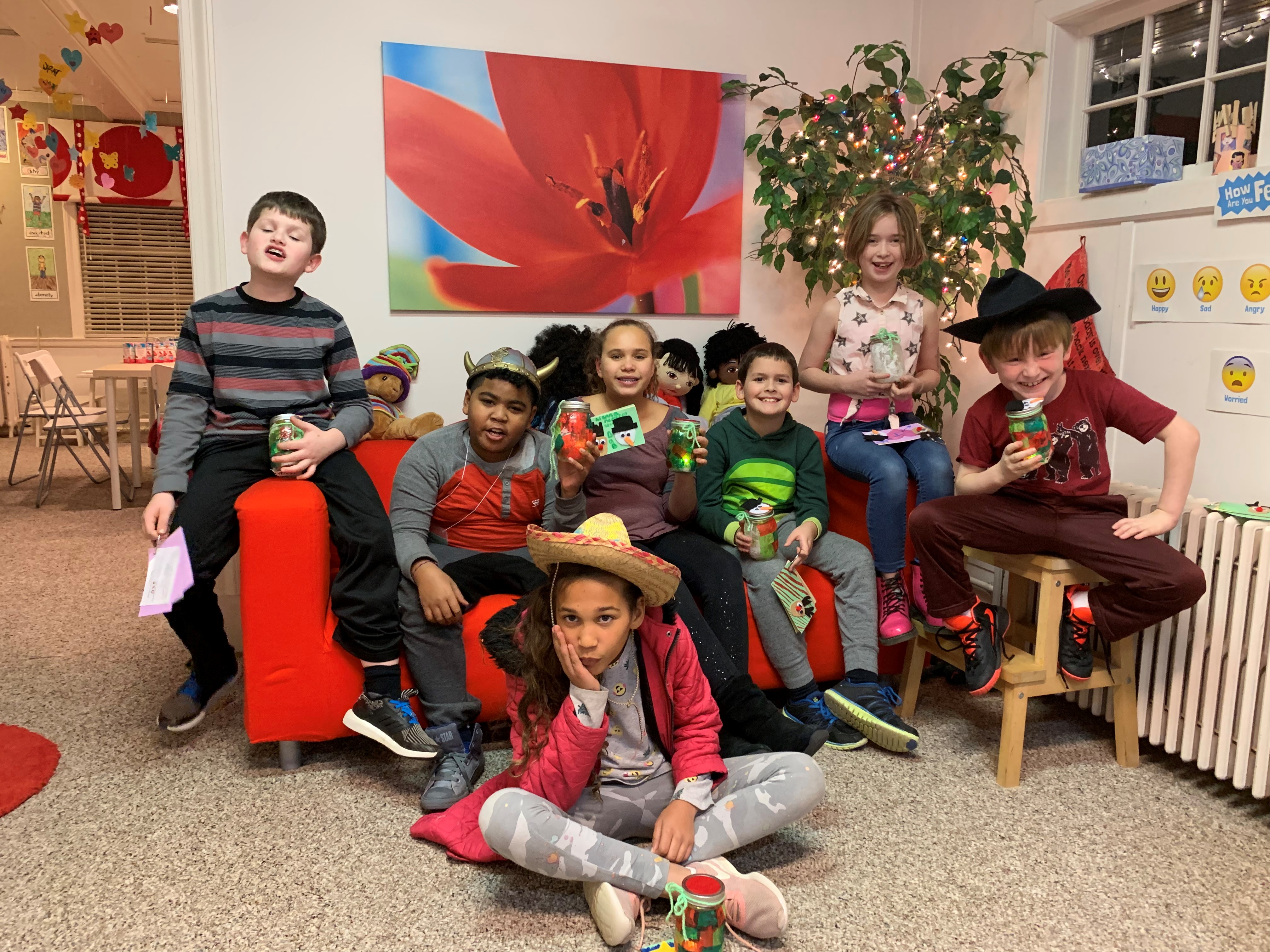 The professional staff of the Center for Loss and Bereavement offer peer support groups both on- and off-site our grounds in Skippack.  Follow each specific link for the below options to learn more about each of our group programs.
Throughout the school year, we offer on-site groups for children, teens, and their families in our Nello's Corner program.
During the last week of June, our peer groups for children are run through a meaningful and fun-filled program called Camp Millie, held off-site at a nearby community center in Lansdale.
As needed over the entire year, we hold specialized support groups for adults based on similar types of losses, such as Loss of Spouse/Partner, Loss of Parent, Sibling or Child, or for stigmatized losses including Suicide Survivors or Loss due to Addiction/Overdose deaths.
Special topic and creative arts workshops are periodically scheduled to offer psychoeducation and diverse perspectives in finding connection, expressive comfort, and wellness skills in coping through grief.
Aside from these regularly planned programs, we are also able to bring our services off-site to schools or other organizations in the area, should a need present for number of adults or children seeking support for loss and grief.
For more information on any of these services, please follow the links to their individual pages or contact our Program Director Lois Harris at lh@bereavementcenter.org / 610-222-4110 x 118.