Donate
Through Our Website   •   Via The United Way of Greater Philadelphia and Southern NJ (Donor Number #16403)   •   Or help us by shopping at Amazon.com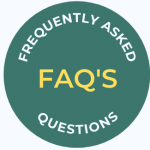 Please join us for the second annual Fields of Hope Sunflower to benefit The Center for Loss and Bereavement in Skippack. We will offer an opportunity to pick your own sunflowers from a local Worcester farm! The Smith Family has planted fields of stunning sunflowers to help raise awareness and hope for those dealing with grief and loss. Fields of Hope sunflowers will be available by reservation only for picking, Plein Air, professional photography, and more! *Dates or times are subject to change based on weather and growing conditions.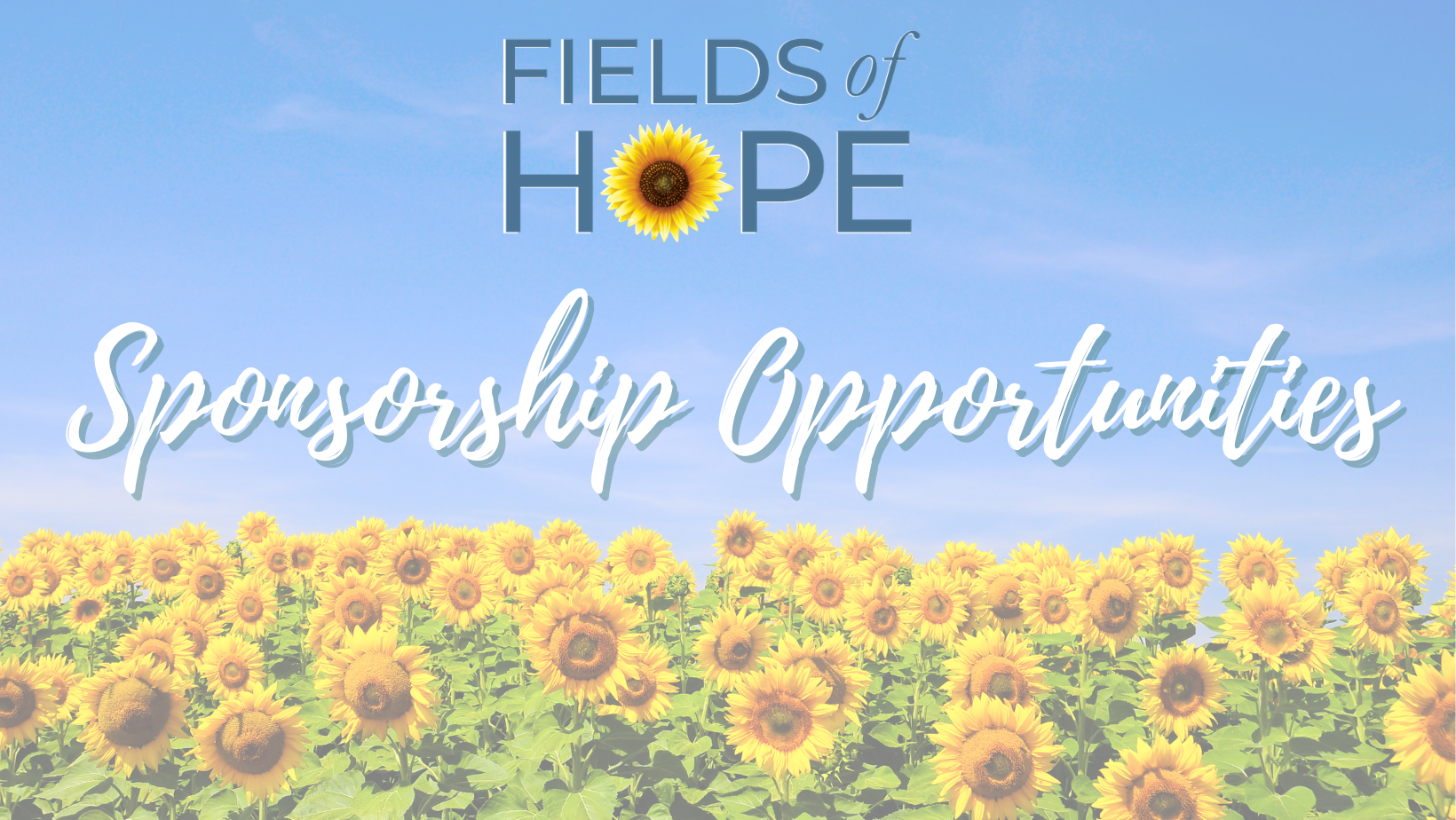 We rely on others in the community to strengthen our reach to those seeking a place of sanctuary, perspective, and healing growth through grief. Please join us and become one of our partners in supporting our mission. We are requesting local businesses to become one of our sponsors for this event.
Click on the links below for sponsorship opportunities:
---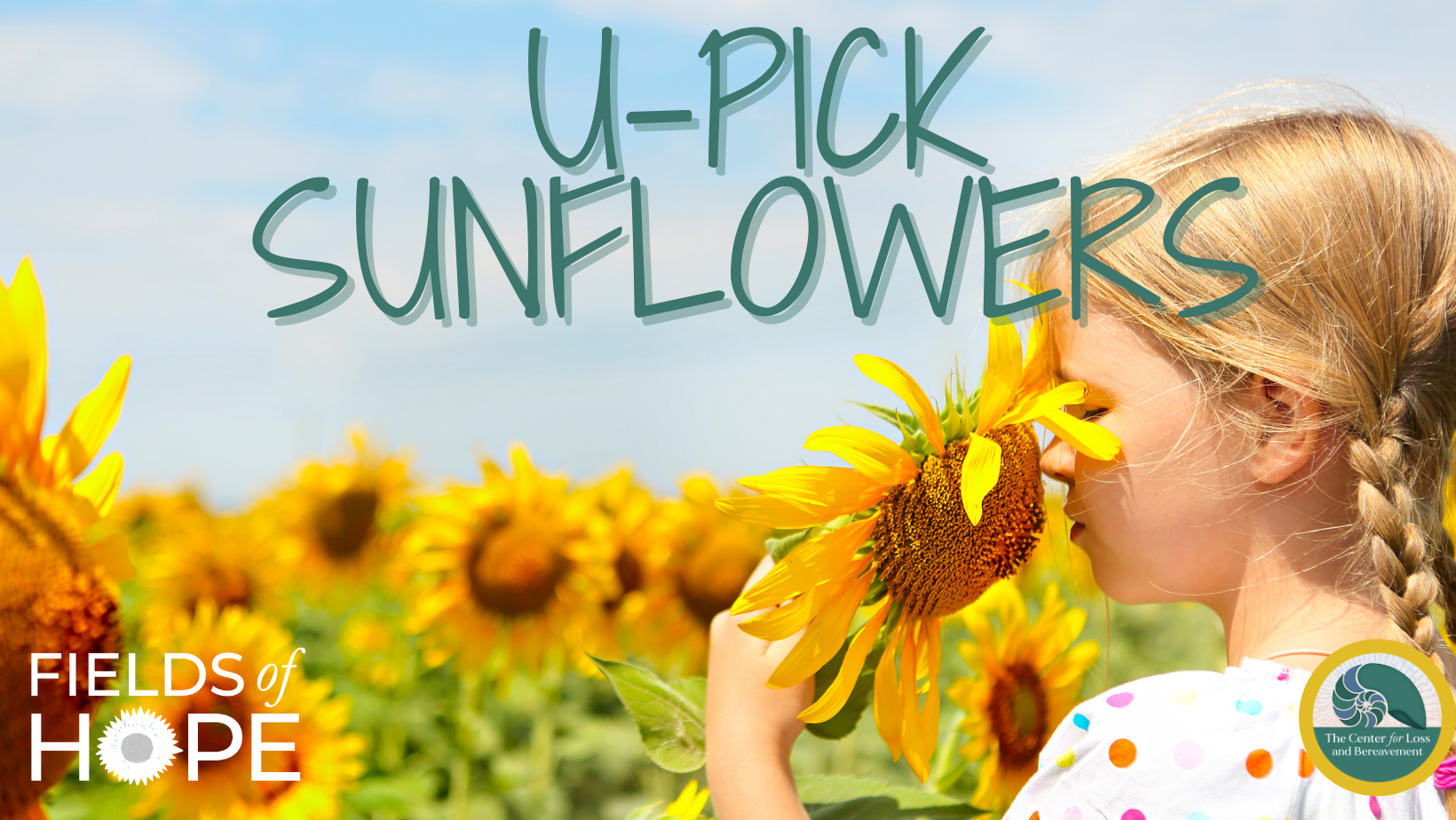 Reserve a time to pick your own sunflowers by signing up for a designated U-Pick time slot. Each reservation includes parking, a designated number of stems to pick, and access to the sunflower fields for one hour.
Saturday, July 23, 2022, 9:00 am-4:00 pm
Sunday, July 24, 2022, 9:00 am-4:00 pm
Adult (ages 15+): $25 per person includes 8 stems and parking
Child (ages 4-14): $10 per person includes 4 stems *children under 4 free with an adult
Groups: (5 people of any age): $75 per group includes up to 30 (total) stems
Parking is included for all participants. Please bring a good pair of clippers or pruners and a bucket. The sunflower stalks are thick and heavy. We will have a limited quantity of clippers and buckets onsite, but we recommend bringing your own! All reservations will be in 1-hour increments. This is a rain or shine event.

---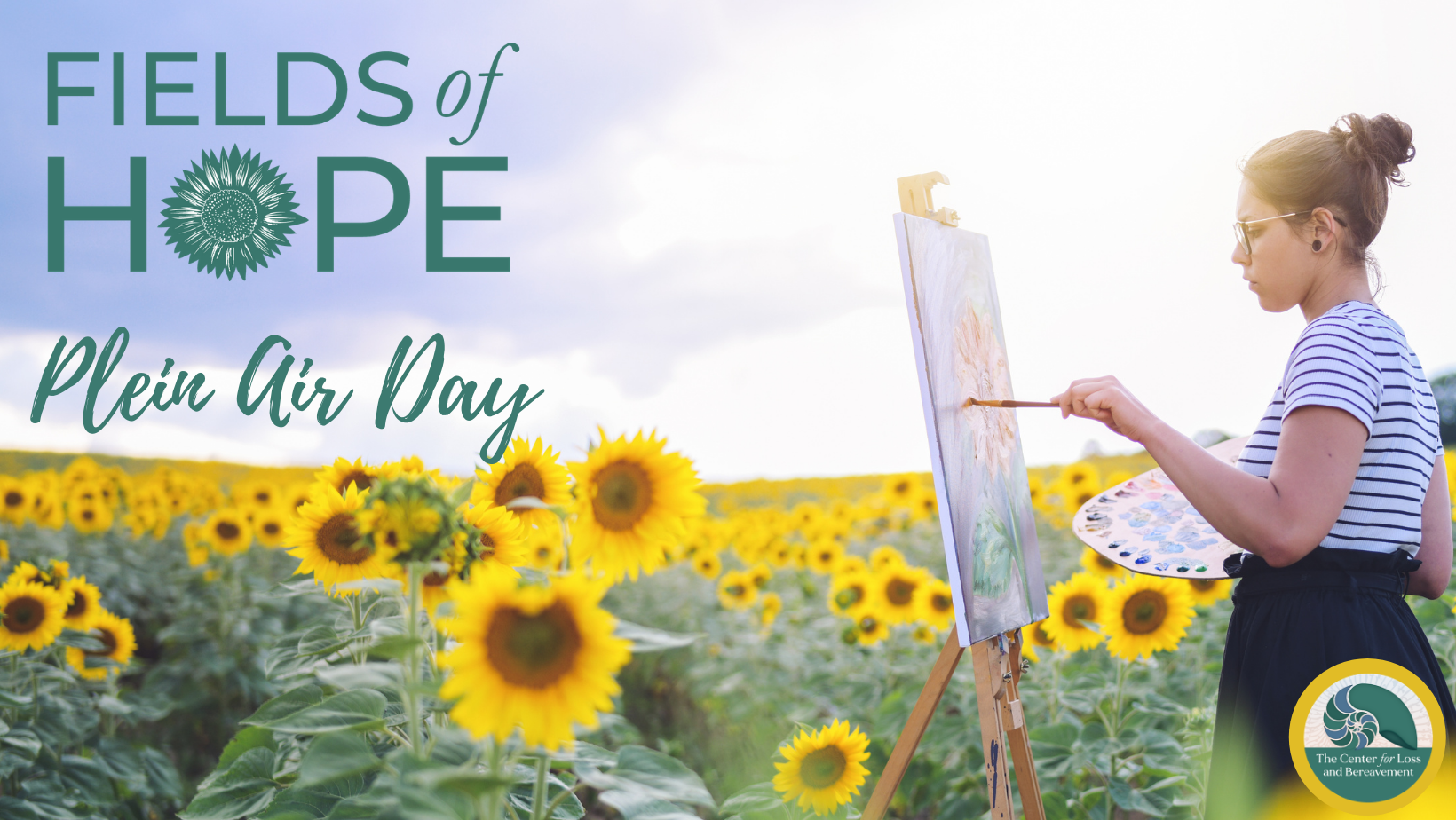 Plein air painting is about leaving your studio behind and experiencing painting and drawing in the landscape. Artists will have early access to paint in the beautiful, untouched fields of sunflowers days before the U-Pick event begins! Artists working in all media are invited to explore the property where they can sketch, paint or photograph the iconic setting. Participants will meet at The Smith Farmstead in Worcester Township, PA.  Directions will be provided upon registration. A restroom is available at the site. Participants are responsible for providing all art material.
Friday, July 22, 2022
9:00 am- 1:00 pm
$40 per session

---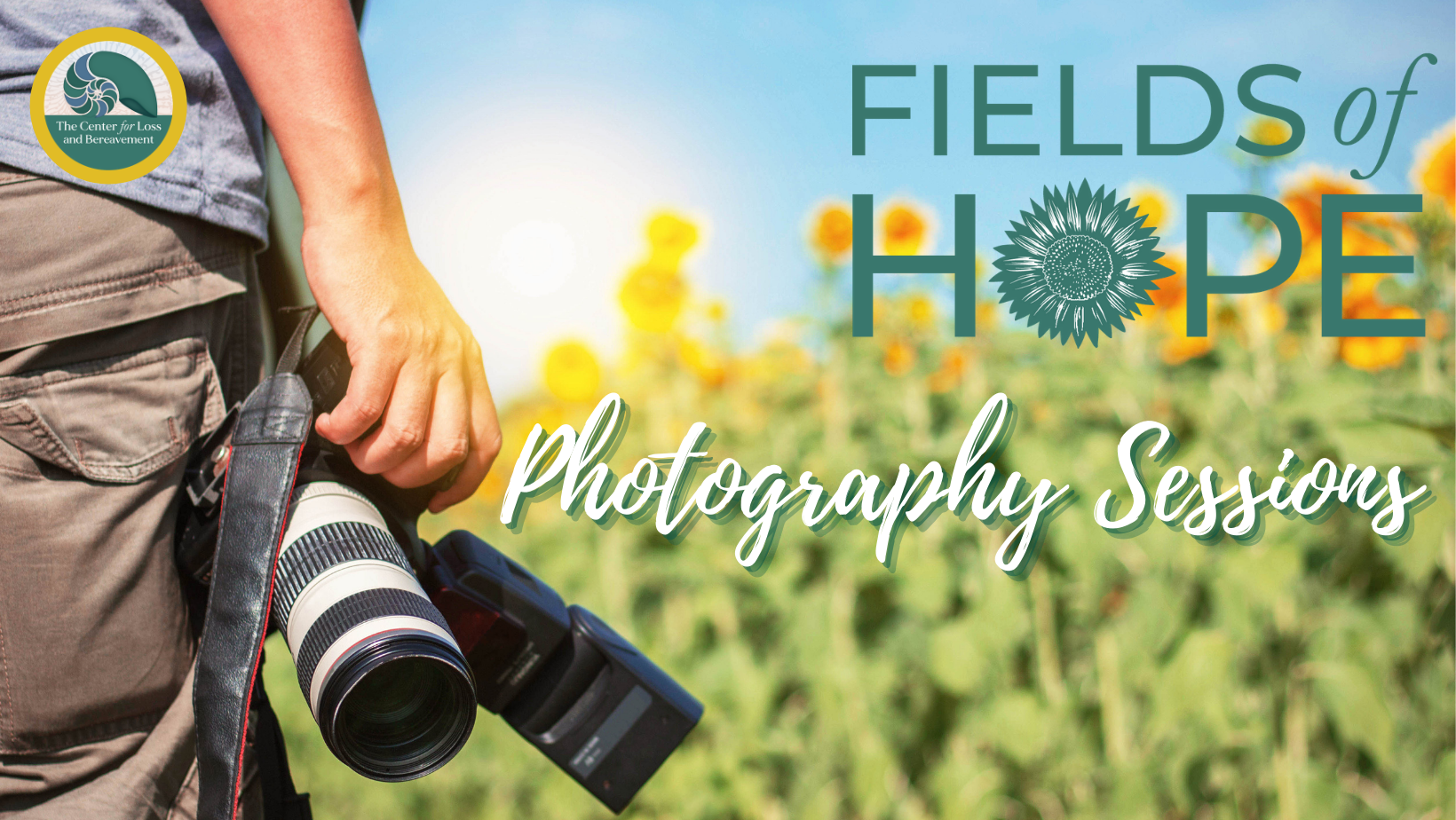 You can book a professional photography 15-minute session against the sunflower-filled backdrops. Mini-sessions are the perfect photo opportunity for those families that just need a few updated portraits of their family for holiday cards or to update a framed print or canvas in their home! Sessions are booked on a first-come, first-served basis. All sessions will be at the Smith Family Farm.
Wednesday, July 20 5:00pm – 8:00pm
Thursday, July 21 5:00pm – 8:00pm
$175 per session 
Mini-Session includes:
15-minute photo session
5 digital files delivered via password protected online gallery
Optional add-ons to purchase full gallery of digital files and/or prints will be available for additional purchase at special event pricing.
Professional photography to be provided by:

---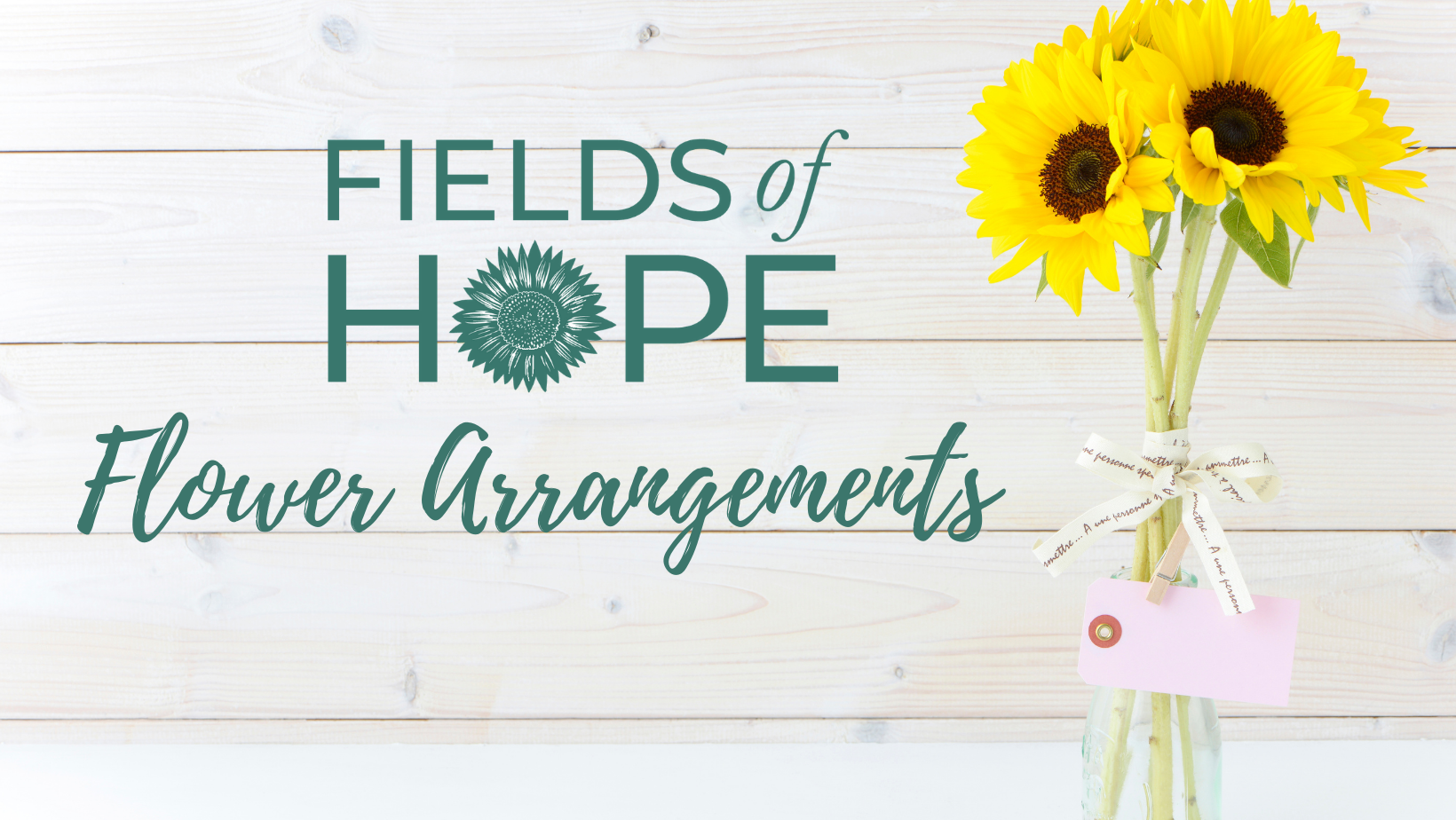 Beautiful, prearranged flower bouquets in vases will be available for purchase!
Flower Sales will take place during the U-Pick events. Advanced purchases and pickups can be arranged for those who do not want to participate in the U-Pick events by contacting Jamie at jl@bereavementcenter.org.
---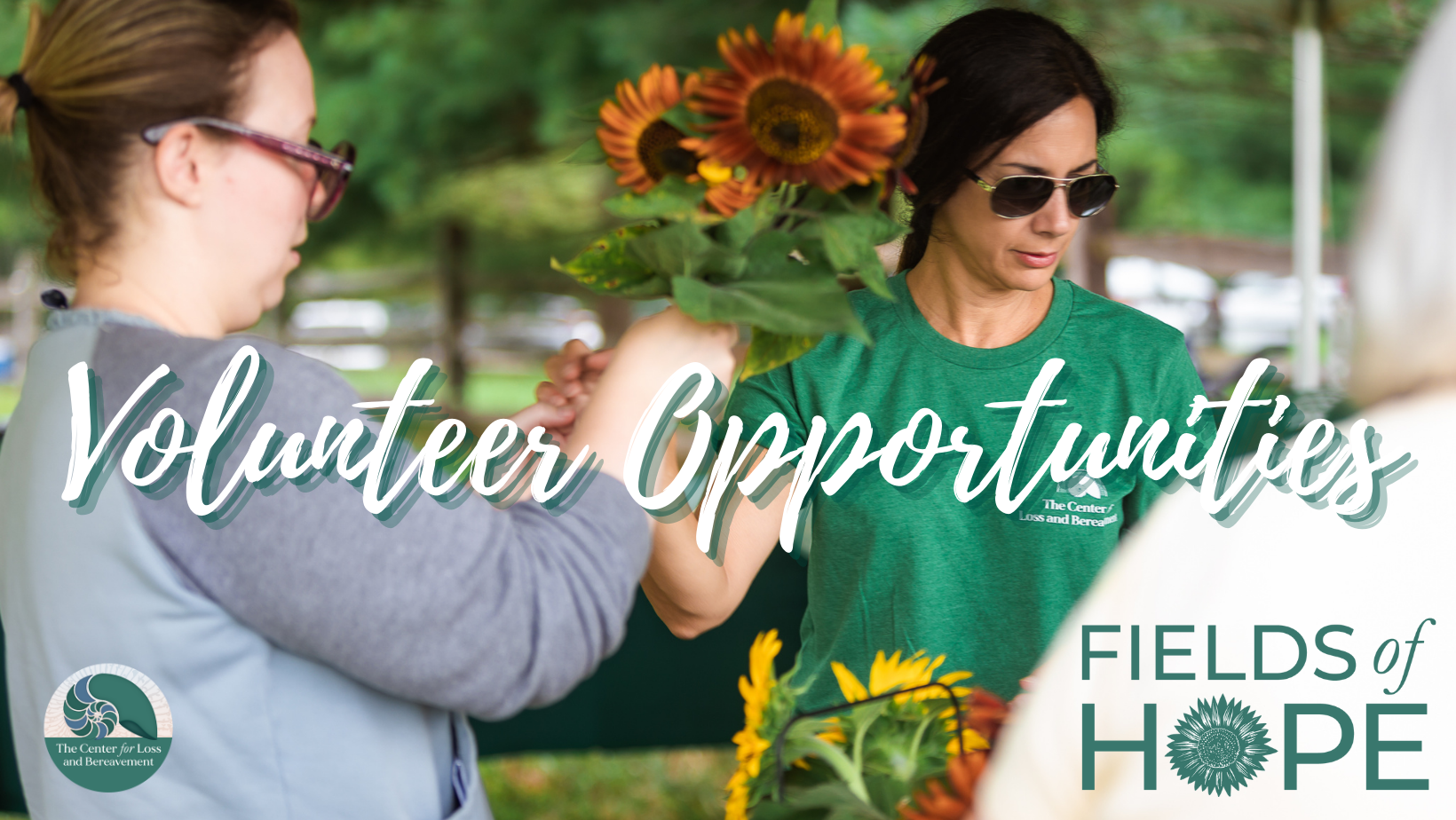 Interested in helping up on the days of the event? Please register by clicking the link below. If you have questions, please contact Jamie at jl@bereavementcenter.org

---
ALL PROCEEDS BENEFIT The Center for Loss and Bereavement's Mission and Services
Fields of Hope is an outdoor event, leaving us at the mercy of Mother Nature.  As with everything recently, we remain fluid and flexible , and we hope you will too. *Dates or times are subject to change based on weather and growing conditions.
Online Reservations ONLY! All guests must purchase tickets online before coming to the farm. You will not be granted entry if you do not have an online reservation.
Feel free to bring a personal camera or phone, but we ask for no professional photography sessions during the U-Pick event. If you are interested in professional photography, please contact Jamie. Jl@bereavementcenter.org
No pets permitted
No Drones permitted
---
 Visit our gallery to see some of the amazing pictures we captured last year:

Please follow us on social media to make sure you get all the details !