Donate
Through Our Website   •   Via The United Way of Greater Philadelphia and Southern NJ (Donor Number #16403)   •   Or help us by shopping at Amazon.com
Professional Roundtable Training

Case Studies in Grief and Attachment
Credit: 3CEUs
Date: Wednesday, March 30, 2022
Time: 9:00a.m.-12:00p.m. 
Location: The Center for Loss and Bereavement 
 Attachment styles and relationships early in life often have an effect on how grief is processed. Join us for a case-study exploration and dynamic discussion on how grief presents itself following loss at various developmental stages.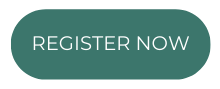 ---
 Check back for details on future topics and schedules!
Follow us in our Newsletter Updates
For questions, please call Ashley Herr at 610-222-4110, ext. 123 or email to amh@bereavmentcenter.org