Donate
Through Our Website   •   Via The United Way of Greater Philadelphia and Southern NJ (Donor Number #16403)   •   Or help us by shopping at Amazon.com
Volunteer Training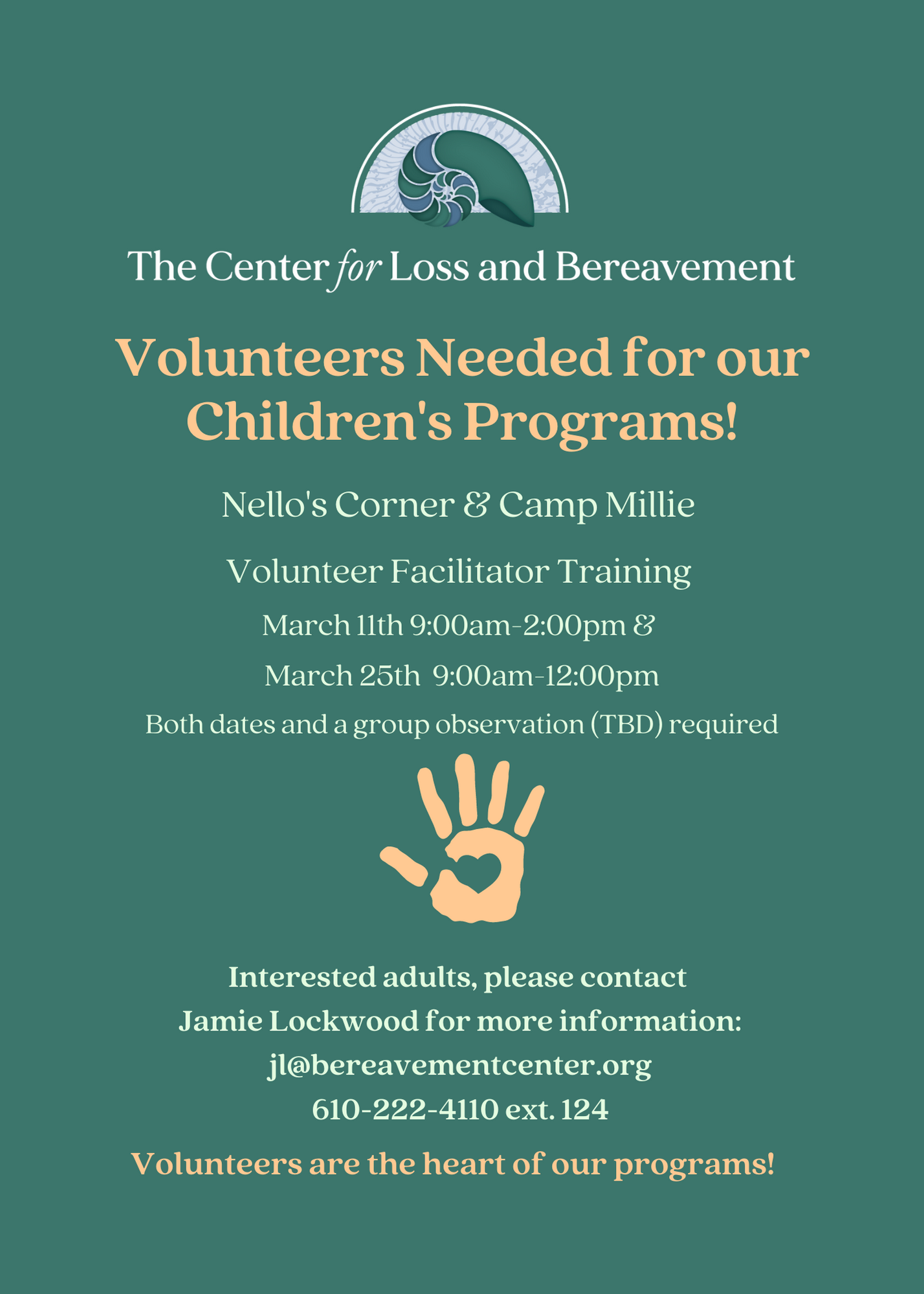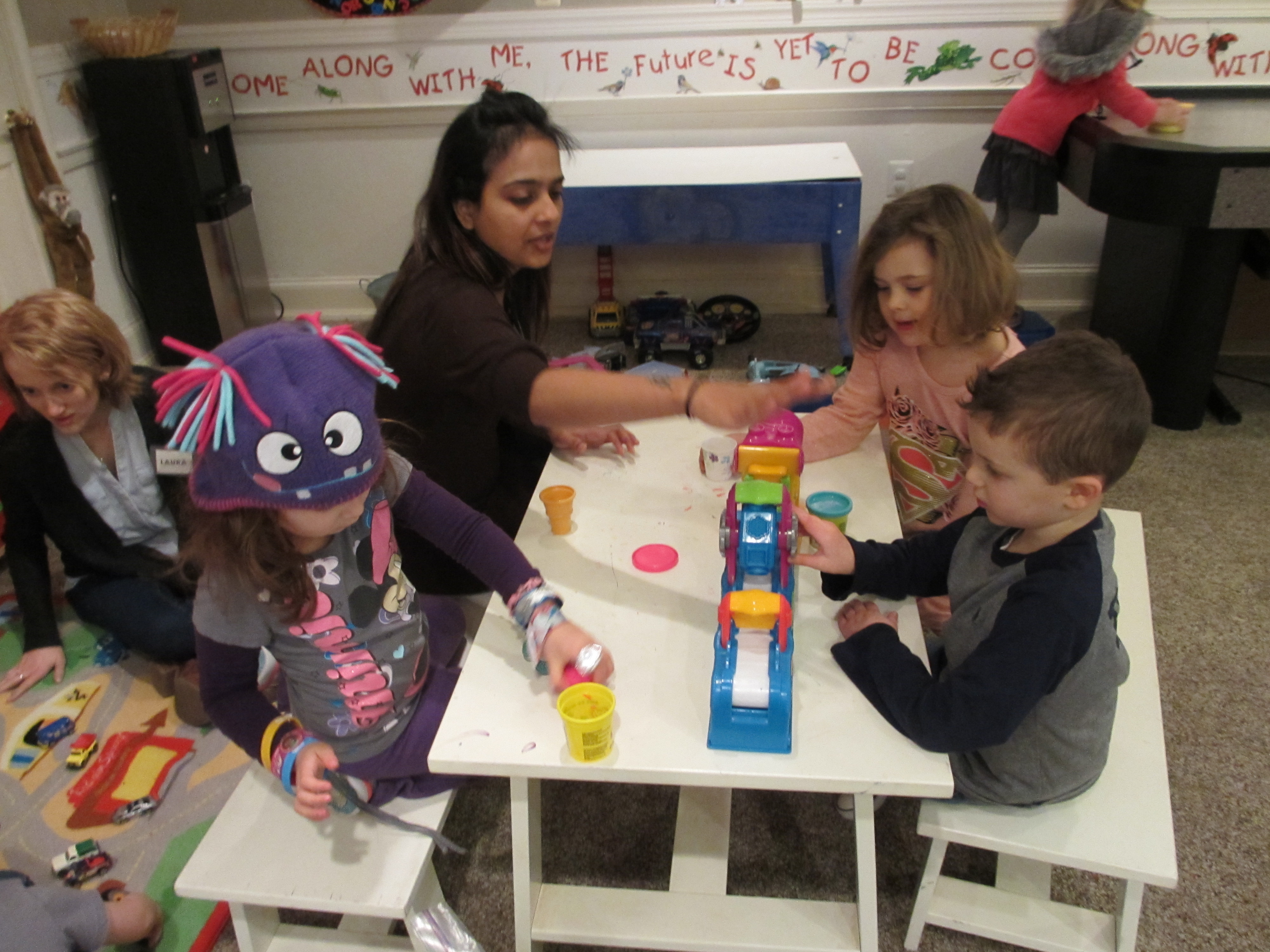 The Center for Loss and Bereavement offers a training course for those individuals interested in volunteering for one or both of our children's bereavement programs, Nello's Corner and Camp Millie.
Training is provided by the staff at the Center in a casual format, which includes discussion, group activities, videos, group observation and skill practice. The course is designed to develop an understanding of the grief process, presents practical skills for working in a grief support setting, and provides an opportunity to explore one's awareness of personal beliefs and experiences with loss.
---
Camp Millie Volunteer Orientation
Camp Millie Volunteer Orientation will be held in June approximately 1-2 weeks prior to the start of camp.  Please call for specific dates and times.
Camp orientation is required for any individual interested in volunteering for the Center's children's bereavement camp, Camp Millie. This orientation is offered once a year, generally in May, prior to the start of camp. Information provided at this orientation includes an overview of the camp theme, daily schedule and activities and volunteer roles and responsibilities. A volunteer application must be completed and mailed to the Center prior to the orientation. Those who wish to volunteer and have not attended our Volunteer Facilitator Training Course may be required to attend a mini-training session immediately preceding the Camp Orientation Meeting.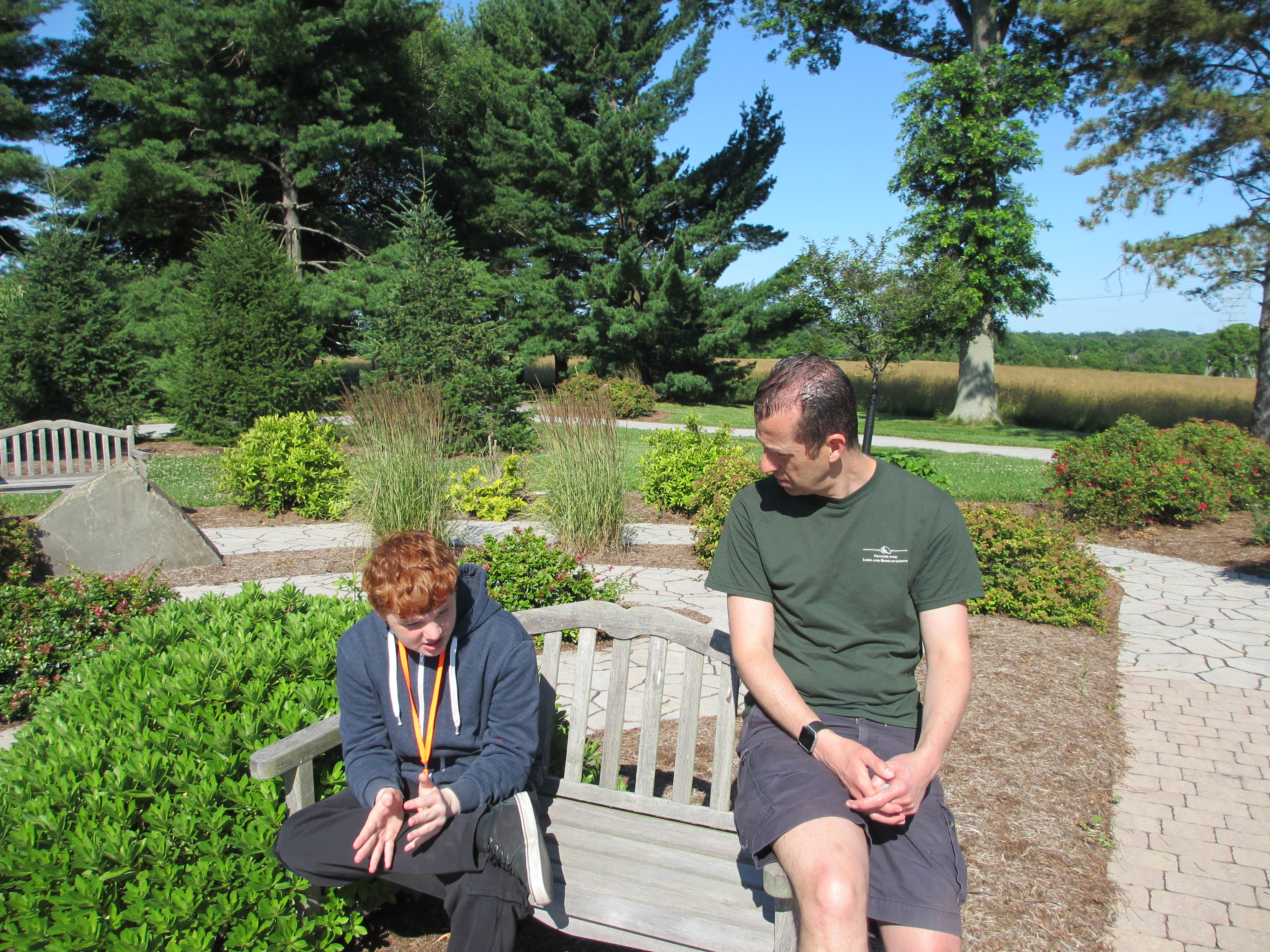 ---