Donate
Through Our Website   •   Via The United Way of Greater Philadelphia and Southern NJ (Donor Number #16403)   •   Or help us by shopping at Amazon.com
Camp Millie

For more information specific to our services related to the COVID19 grief-impact, click here.
---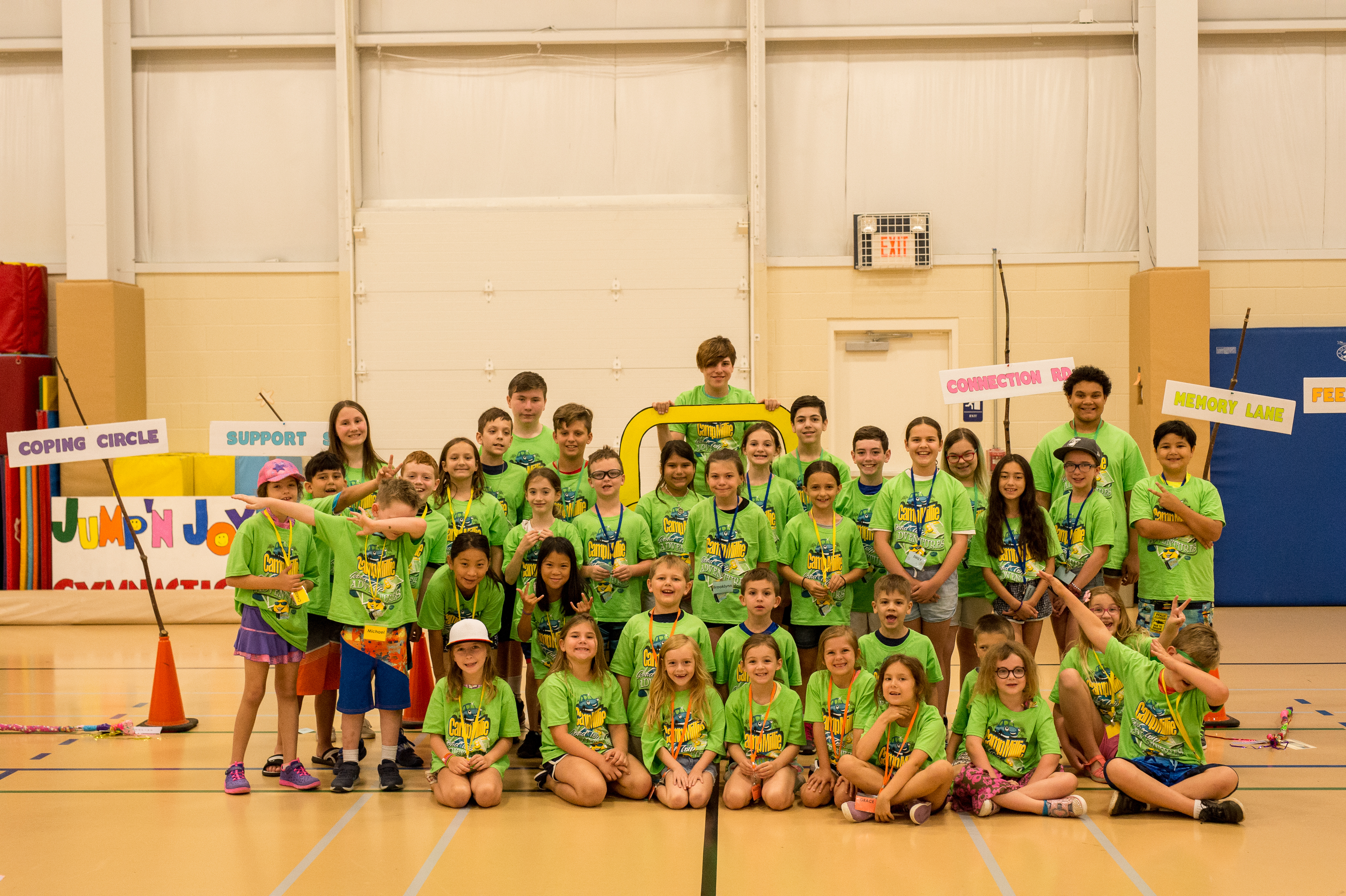 "We are powerless to control the losses and catastrophic events our children need to experience, but by honoring their inner wisdom, providing mentors, and creating safe spaces for expression, we can empower them to become more capable, more caring, human beings."
~ Linda Goldman
---

A place where kids who have experienced the death of an immediate family member can gather for some summer friendship, sharing and fun!
Camp Millie Information – or – Camper Registration Form
At Camp Millie, grieving children have the unique opportunity to connect with peers who are coping with the death of a parent or sibling. It is this particular bond which transforms the usual summer camp experience to one which offers hope and growth in a supportive, caring environment. Adult Buddies guide campers through discussions, games and crafts which are designed to explore their varied feelings of grief. Exciting themes such as Beach Blast, Road Trip Adventures and Westward Ho set the tone for a fast-paced, fun-filled half-day camp program. New friends, lasting memories and supportive ideas can be found at Camp Millie!
This program is offered each summer, Monday through Thursday during the last week of June. Camp is held at the Central Community Center, located at 2067 Steelman Rd, Lansdale, minutes away from the Center. Camp Millie is coordinated by the professional staff of the Center and specially trained volunteers. It is open to children, ages 6 -14, who commit to the entire four days of camp.
Registrations are accepted beginning September 1. Spaces are limited. New families have first priority; however, repeat campers are welcome.
---
Fun with Camp Millie!