Grief is often thought of as an individual process, yet it can also affect a group/team at large within businesses and organizations. We aim to support your efforts in providing students, employees, and organizations with the resources and education you need in the face of grief and loss. Partnering with the Center can provide additional support to process the effects of grief to maximize the educational, emotional, physical, and psychological well-being of your organization.
We will connect with you to understand your unique challenges and design a one-time or on-going program to fit your needs. Our for-fee programs are offered on-site, off-site, in-person, or virtually.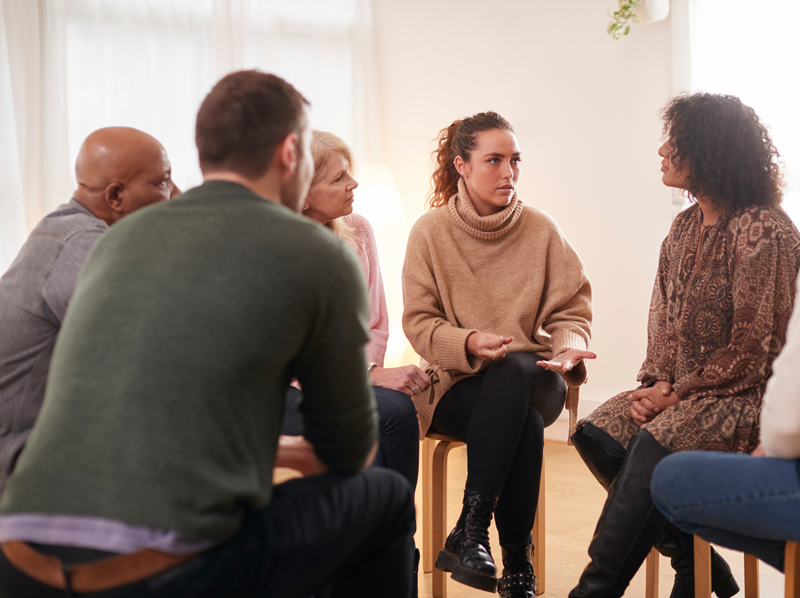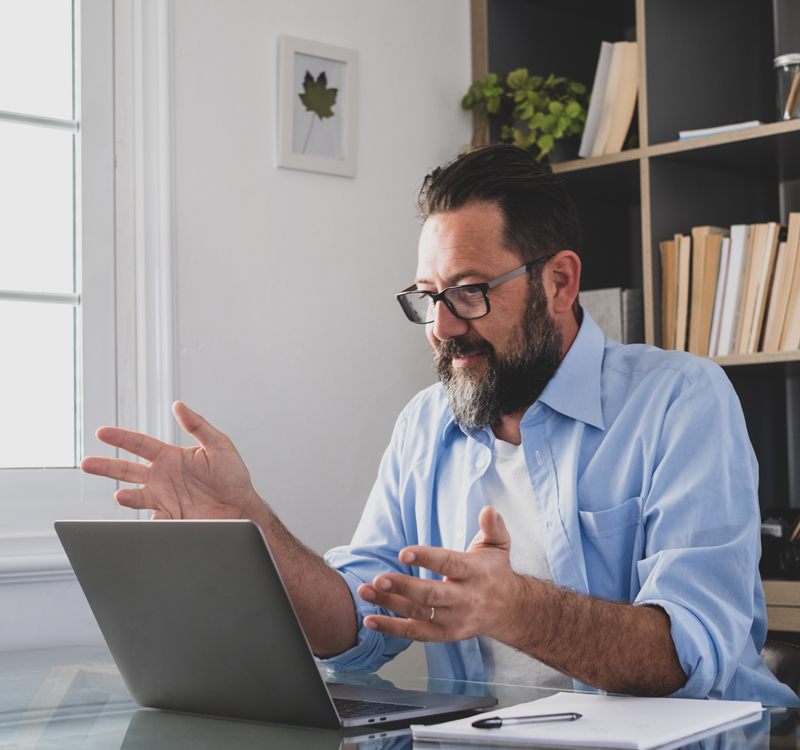 Centered Conversations
The Center offers topic-specific sessions that provide professionals and members of the community an opportunity to engage in interactive discussions surrounding important aspects of grief. These conversational sessions are facilitated by a professional staff person, are offered via the Zoom platform, and typically last 1 hour. Examples of past topics include Grief through the Holidays, Supporting Children Through Grief, and The Anxiety of Reintegration. We welcome you to share your insight, knowledge and personal experience with grief surrounding these topics to make meaning and connections with others in the community.
For more information, or to request a Centered Conversation for your business/group, please contact Ashley Herr at 610-222-4110 ext. 123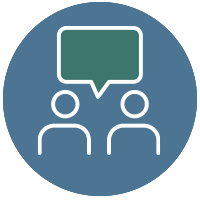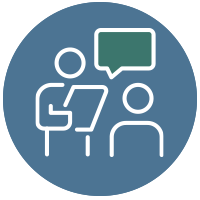 STEP 2:
Speak with our Education and Outreach Director
Our Education and Outreach director will contact you to discuss your specific request and how the Center may be able to support your organization.
What Other Organizations Have Said..
"The most valuable part to me was hearing from my coworkers about what parts of the job have been challenging for them and how that relates to their past experiences. We learned a lot about one another and that helped us appreciate and help one another moving forward. It gave us a chance to understand how our clients' experiences were affecting our team."
"The most valuable thing I felt like I got from the group was realizing that the lonely feeling of grief and loss is so common and that we aren't alone. Knowing that my co-workers are also feeling the same struggles makes it feel a bit less lonely."
"I thought that the presenter, herself, was the most valuable thing about this session. Somehow it didn't occur to me until we all were gathered that we had asked her to lead us through a discussion on a potentially uneasy topic with a room full of people who didn't necessarily know each other! In the beginning of the session, I think people may have been reluctant to share comments and stories because they didn't know others in the room. But I was impressed with the way that she remained comfortable with the early silence and patiently drew out people's conversation. By the end of the session, I thought that people were far more comfortable with each other and that any tension in the room had eased. I really credit her own sense of calm and patience with facilitating this and I look forward to how it will build in future work together."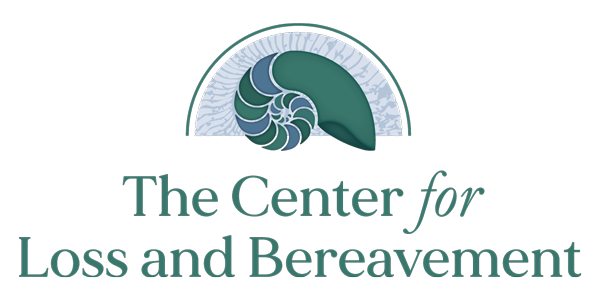 Individual & Family Grief Counseling
Ph: 610-222-4110
Fax: 610-222-4116
3847 Skippack Pike
P.O. Box 1299
Skippack, PA 19474