Whether a one-time event or an on-going commitment, volunteers are at the heart of much of the work at the Center.  Our volunteers become part of the team, working alongside staff and other volunteers to create meaningful moments and spaces of hope. We are constantly amazed by the time, talent, creativity and compassion of our volunteers.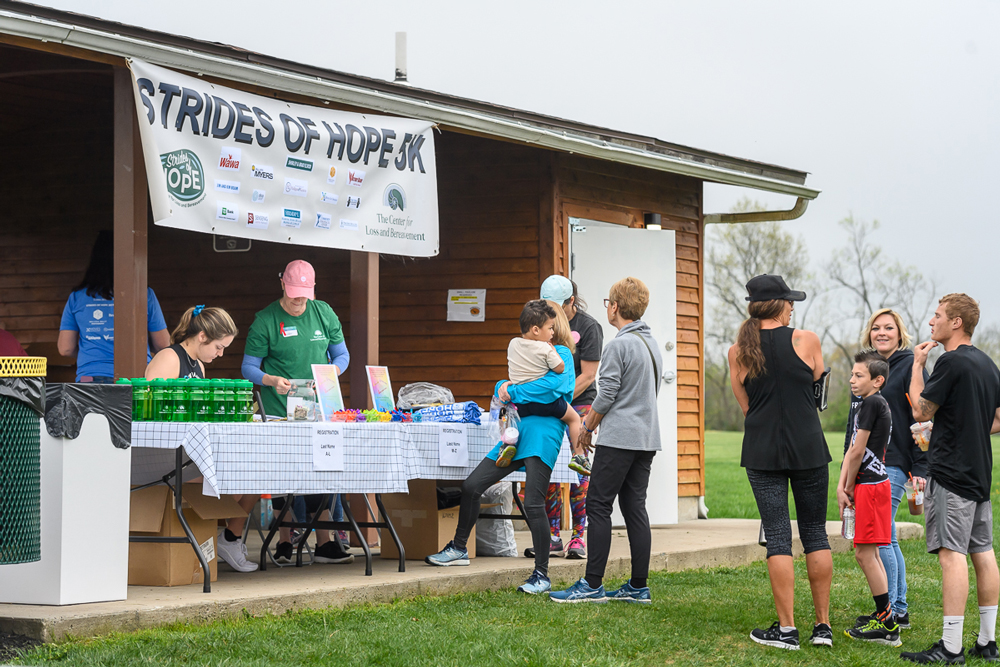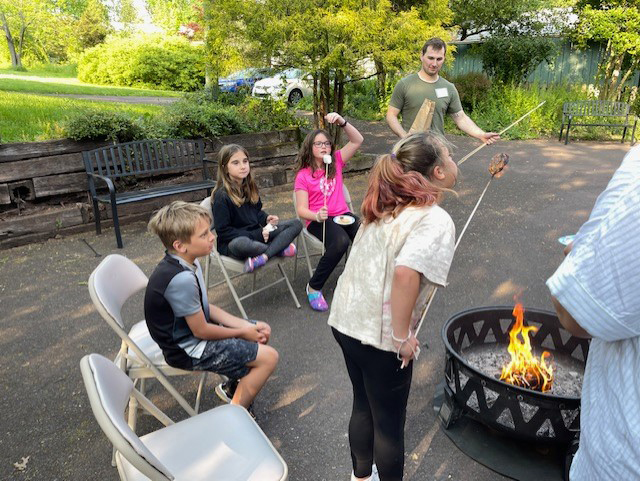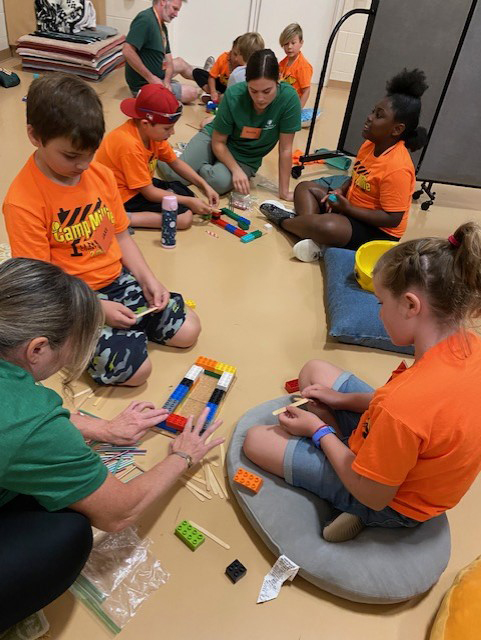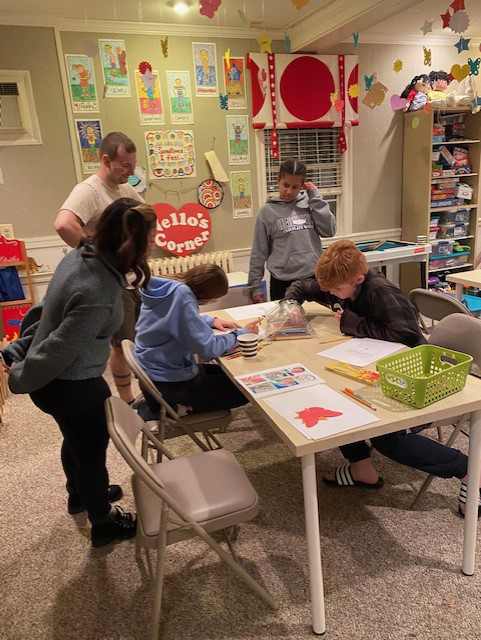 Children's Program Volunteer
Nello's Corner
Children's grief support group for ages 4-18
Assist staff by working directly with the children in an assigned group
Groups meet every other week, September through June
Application and Volunteer Group Facilitator training course required
Must be at least 20 years of age to apply
Camp Millie
Summer bereavement daytime camp for ages 6-14
Camp buddies (ages 20 and up) are assigned to specific campers to offer support and encourage camper connections. *Application, Volunteer Group Facilitator training, and Camp training are required.
Activity Volunteers (ages 18 and up) assist with activities such as physical games or crafts. *Application and Camp training required
Part time and Teen Volunteers (ages 16 and up) are utilized as runners, fill-ins and added support during Camp. *Application and Camp training required
Camp Millie is held the last week of June, Monday-Thursday 9:00am-2:00pm
Event Volunteer
Volunteers of all interests can serve as hands-on help for spreading awareness and increasing support for the Center's funding. As a non-profit, our services are only able to go as far as our funding. We greatly depend on the generous time, talent and resources our volunteers bring to this important role.
Day of Event Volunteers support the Center in a variety of capacities, from event preparation to running specific areas during special events. *Training not required
Event Committee Volunteers help organize and manage special fundraising events
Special Event Volunteers offer their time to one day or single project events such as; community outreach events, administrative projects and Camp preparation
Mission Ambassadors Help raise grief support awareness by attending community events alongside staff
Application and Center training required
Must be at least 18 years of age to apply *Ages 16 and up can become a day of volunteer if volunteering with a parent or guardian.
Professional Volunteer
Are you a passionate professional eager to use your expertise for a meaningful cause? You can join us as a volunteer board member or task force member and become an essential part of our mission. As a professional volunteer, your contributions can directly influence the strategies and decisions that shape the organization's efforts and strategic direction. Visit our Board Recruitment page for more information.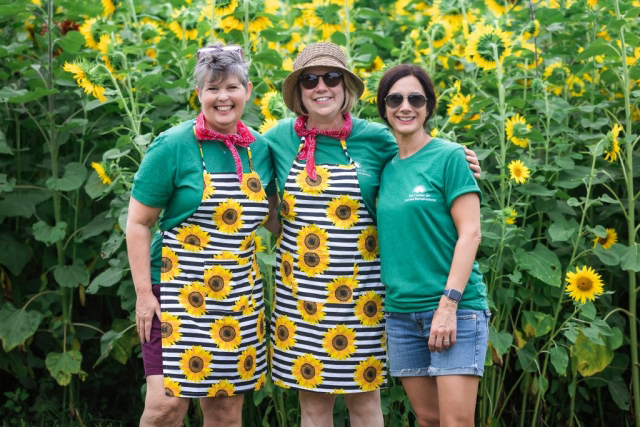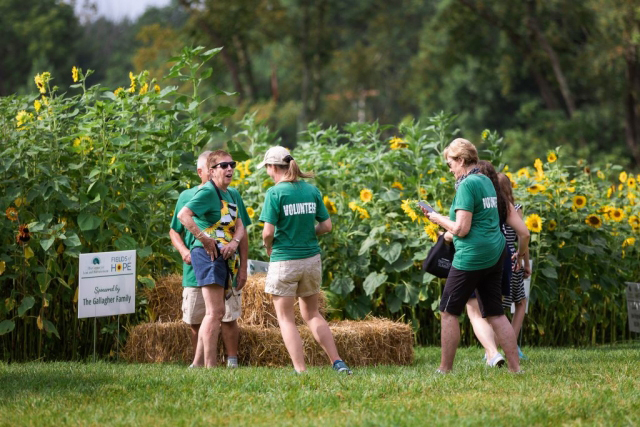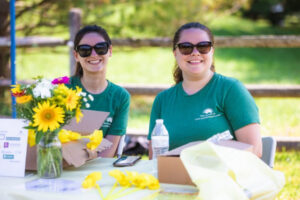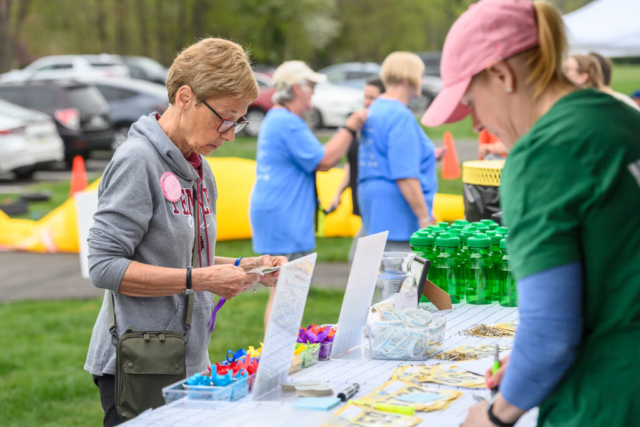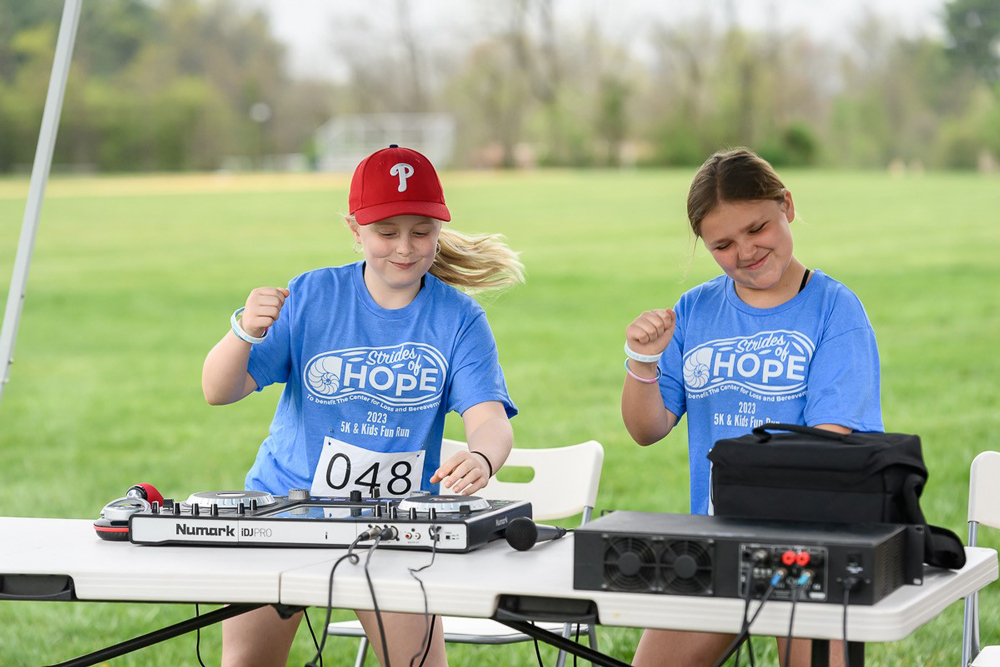 How Do I Become a Volunteer?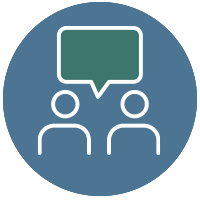 Click Here to fill out a Volunteer Application!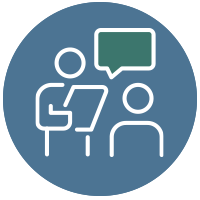 STEP 2:
Consult with our Volunteer Coordinator
Our volunteer coordinator will be in touch to discuss your volunteer interests and guide you through the application and/or training process.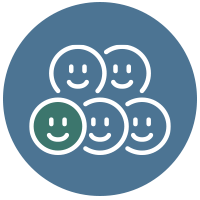 Once you're onboarded as a volunteer, you'll be notified of upcoming volunteer positions as needs arise.
What Our Volunteers Have to Say…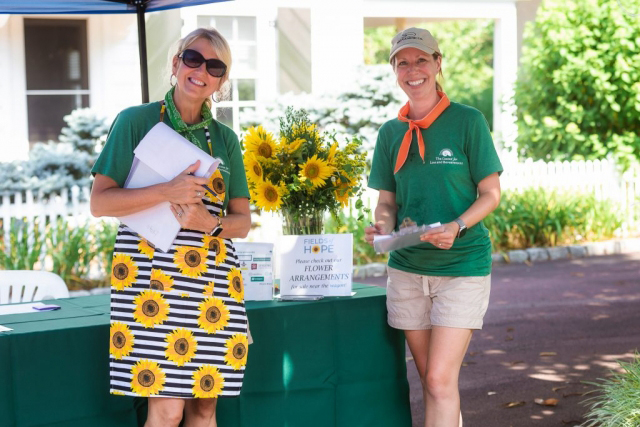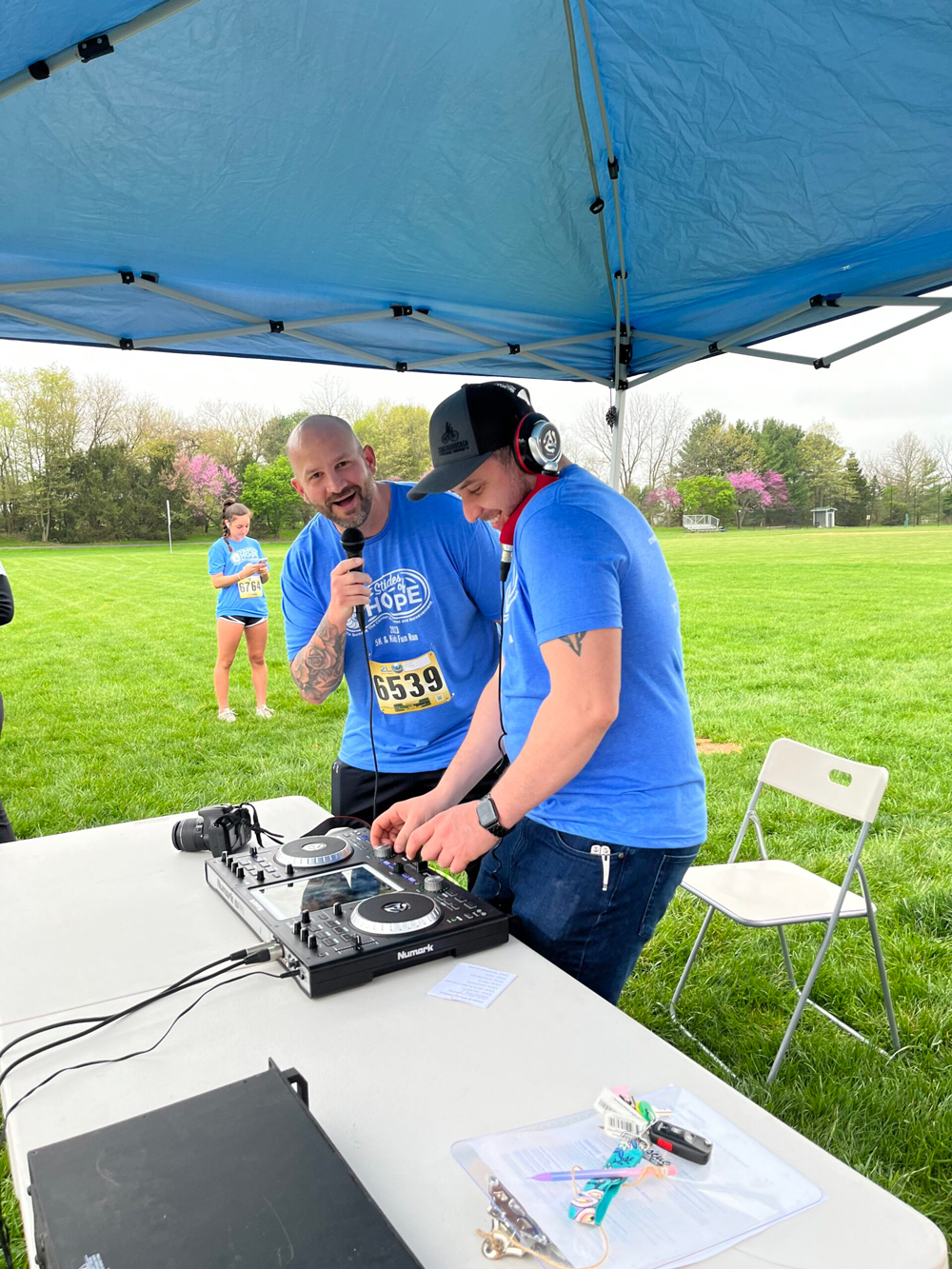 "My experience as a volunteer has led me down a path strewn with hiding gifts, I expected to give my attention and time. I hoped to make a difference. I did not anticipate the sweet, subtle gifts I would receive in return."
– The Center for Loss and Bereavement Volunteer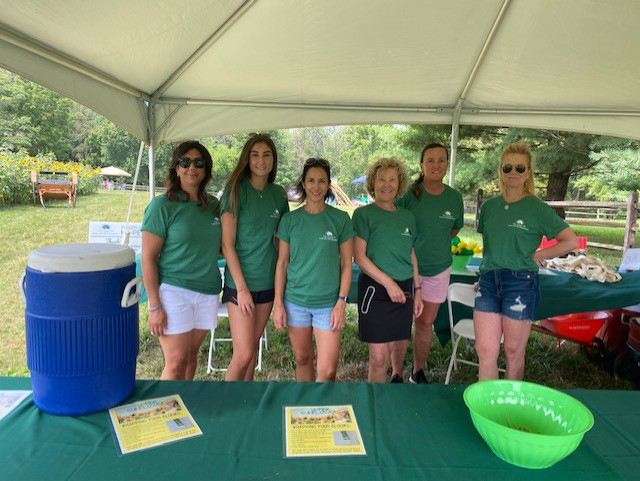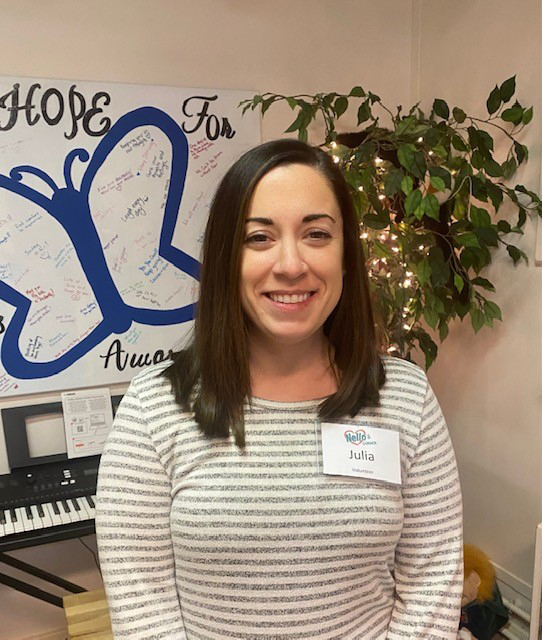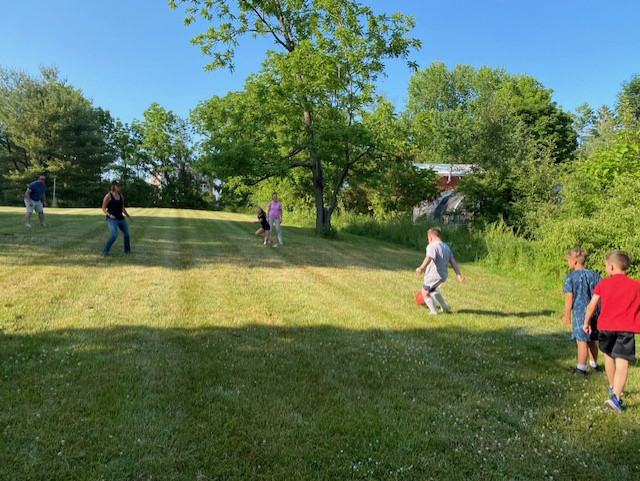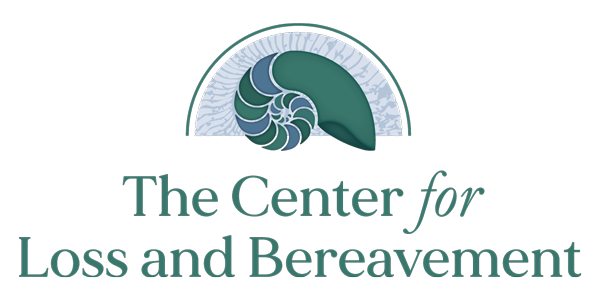 Individual & Family Grief Counseling
Ph: 610-222-4110
Fax: 610-222-4116
3847 Skippack Pike
P.O. Box 1299
Skippack, PA 19474