Donate
Through Our Website   •   Via The United Way of Greater Philadelphia and Southern NJ (Donor Number #16403)   •   Or help us by shopping at Amazon.com
Nello's  Corner
*OUR PEER GROUP SUPPORT PROGRAMS ARE BEING ADAPTED, AS NEEDED, IN ONLINE FORMAT AT THIS TIME – THE BELOW INFORMATION STILL APPLIES. INQUIRIES FOR NEW NELLO'S CORNER FAMILIES ARE WELCOME.*
For more information specific to our services related to the COVID19 grief-impact, click here.
---
"The best things we, as adults, can do for grieving youths is
to listen to them with our ears, eyes, hearts, and souls."
~Donna Schuurman

See below for details, and contact Lois Harris at lh@bereavementcenter.org or by calling 610-222-4110 x 118
to learn more about this trusted Children and Family support group program.

The Nello Memorial Committee and the Center for Loss and Bereavement have worked together to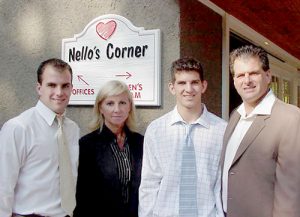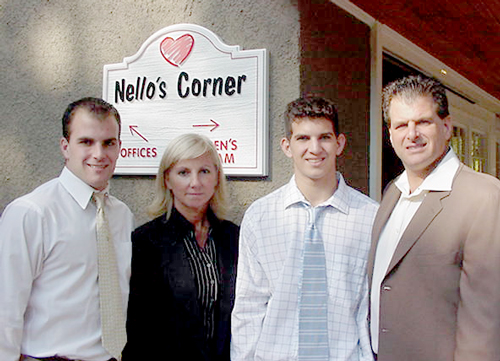 develop Nello's Corner – a program of the Center designed to provide ongoing peer support groups for grieving children, teens and their families. Nello's Corner is named after Nello Naticchione IV. Nello died at age 10 from a congenital heart condition. It was the dream of his family to honor him by providing bereavement services to children and their families as they experience grief in their lives. Since 2004, Nello's Corner has carried out their vision and offers a place of comfort and solace for those families in need.
Our Program
Located at the Center, Nello's Corner is modeled after the nationally successful Dougy Center for Grieving Children in Oregon. Children and teens, ages 4 – high school age, meet together twice a month sharing activities, discussion or simply being in the company of peers whose lives have also been touched by a death of an immediate family member. At the same time, parents and guardians meet with one another in a supportive environment to gain insight on how to help their children learn to cope with grief. Many of those who have attended our groups say that being in the company of others who understand is both a comfort and a relief. Therefore, participation in Nello's Corner can be an uplifting experience based on the philosophy that one does not need to grieve alone and that healing is possible.
Our Schedule
The Nello's Corner support program offers many groups. Typically, younger age-groups meet twice a month after-school from 4:30 p.m. to 5:45 p.m. and older age-groups meet in the evenings from 7:00 p.m. to 8:15 p.m. Groups take a pause during winter and spring holidays as well as during the summer months. Special family events are also scheduled throughout the year. Families may join Nello's Corner at any time and remain for as long as the family feels the program is helpful. An initial one-year commitment is requested.
Our Group Facilitators
The program is coordinated by a staff of experienced professionals of the Center. The heart of the program, however, lies with our extensively trained volunteers. These individuals possess a genuine love for being with children and empathy for the situation which has led them to the Center. The role of adults in our groups is one which offers support and companionship, allowing the group members to lead any conversation and choose activities which best supports their needs at the time. To learn more, please click on Volunteering.
Interested families are invited to contact Lois Harris or Christina Larkin who will provide specific information regarding program registration. While donations are gratefully accepted, there is no charge for participation in this program.
---