"I believe in what they're doing."
What initially drew you to the Center and inspired you to become a member of the Board?
I worked for Larry Smith, Christine's husband, at Comcast, for quite a long time. Obviously, I knew Chris pretty much from day one because I had met her as well and we were friends. I had just decided to leave Comcast when this was all being formed for the Center for Loss and Bereavement, and Chris asked would I join the board and be a financial advisor. I was thrilled because it was a perfect opportunity to be able to easily stay in touch with both of them because they are two of my favorite people in the world. So, it was a natural quick yes, and I stayed on for a long period of time and I loved doing it.
What has been the most meaningful part of being connected to the Center?
It was enjoyable to watch something that started in the heart of a couple of people, just grow and evolve over time. I also really cherished the people who were involved, from the board members to the staff, which sometimes would change but for the most part was pretty constant. Everyone was so easy to deal with and was behind the organization's charter and mission. I probably missed few if any board meetings because it was such a pleasure to come to.
Why have you continued to support this special mission over so many years?
So far in my life, I have not had any close personal loss, although I know it's coming. Friends and acquaintances obviously do, and watching how everyone's journey is different makes me value more and more a place like the Center for Loss and Bereavement that recognizes that, that there is no handbook on grief and everybody's journey is different. The Center is able to support that in different people, whatever it is that they need to help them through their own journey of grief. You can do group sessions or individual sessions. Regularly when I encounter people in grief, I am that person who says there is no right or wrong, but do make sure you reach out for help if you think you need it, you don't have to be alone.
What are your hopes for people who come to the Center?
I would hope people find relief from the weight of the emotions that they are feeling, the constant day-to-day emotions that they carry. Also, that they feel they are not alone, that there are people who will support them and help them in whatever that journey is. There is no timeline, and too often people that are not in the counselor role, will try to tell people and children that they need to get on with their life, to 'get over it'.
What would you say to someone who was considering volunteering with us in programming, on committees, or as a member of the board?
It's a wonderful organization, a loving, supportive organization, and it would probably be something you would really enjoy doing. There is no timeline or right or wrong on grief, but the more love and support people feel around them, the better.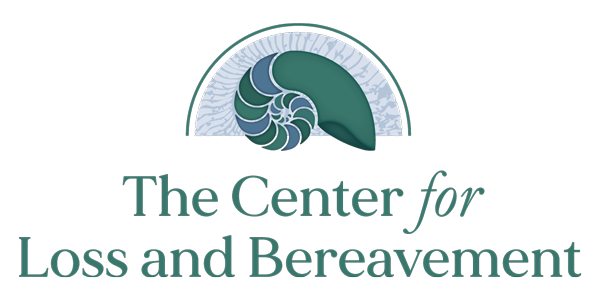 Individual & Family Grief Counseling
Ph: 610-222-4110
Fax: 610-222-4116
3847 Skippack Pike
P.O. Box 1299
Skippack, PA 19474