Donate
Through Our Website   •   Via The United Way of Greater Philadelphia and Southern NJ (Donor Number #16403)   •   Or help us by shopping at Amazon.com
Our Staff
---
Claire Drexler, Therapist
Claire Drexler, Therapist
Claire S. Drexler received her Master in Social Work from Temple University and has spent over 30 years in the field of death, dying and bereavement. Her entire career has centered on working with individuals coping with life-threatening illness and chronic disability as well as people in palliative care and hospice settings.  She is a Licensed Clinical Social Worker (LCSW) and is Certified in Thanatology (CT) by the Association of Death Education and Counseling. Claire is also a Suicide Bereavement Trained clinician with the American Foundation for Suicide Prevention (AFSP). She has extensive counseling experience particularly in helping individuals and families manage life threatening illness and end of life issues.  Claire also works with the Center staff to prepare and present small group Roundtable Trainings designed for professionals who are interested in expanding their knowledge of death, dying and bereavement.  She has conducted a wide range of support groups including groups for bereaved adults, caregivers and cancer survivors. She also enjoys working with children at Nello's Corner and Camp Millie.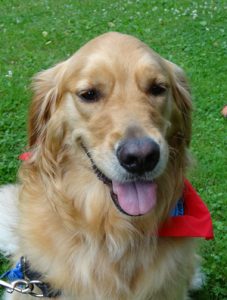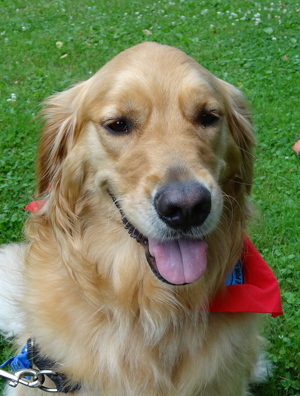 Claire has a particular interest in issues related to medical ethics and end of life decision making, as well as loss of a child including infant/maternal loss and the death of an older child.
Claire has the distinct and happy honor of being the companion of Gracie, the Center's Certified Therapy Dog.  Gracie is with Claire most days at the Center as an important part of individual therapy sessions. She also accompanies Gracie to her work in Nello's Corner and Camp Millie.
Claire is committed to the process of assisting people to discover both the internal and external resources that strengthen them as they attempt to negotiate loss in their life.  This strength-based approach offers each individual and family the opportunity to acknowledge resilience in the face of personal challenge.
If you would like to set up an appointment with Claire, please contact Hannah Feehery, our intake coordinator, at 610-222-4110 ext. 127.