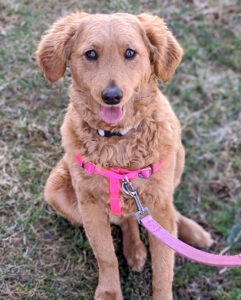 Sadie
Therapy Dog
Sadie is a miniature golden retriever who completed her therapy dog certification with two different therapy dog organizations. She passed both times with flying colors and now offers companionship to grieving children and adults at our Center.
So, what is a therapy dog?  Therapy dogs provide emotional service to people dealing with hardships in their lives (Therapy dogs are not to be confused with service dogs who aid those with disabilities or emotional support dogs who are not certified). They are dogs that are considered calm, tolerant and friendly. They offer gentle support simply through their presence and willingness to be touched.  In addition to this, developing a bond with a therapy dog will often help reduce anxiety in people and may open up conversation with someone who is shy.
There are many positive effects on human health when animals are involved; the human-animal bond is powerful. It is well documented that a few minutes of stroking a dog helps lower blood pressure, prompts the release of a number of "feel good" hormones including serotonin, prolactin and oxytocin and decreases the primary stress hormone, cortisol. Of course, the dog benefits from these changes in hormones too!
Maybe you'll see Sadie around. If so, she loves attention and is always ready to settle in for a belly rub so feel free to come up to her. She's never met a person she didn't like!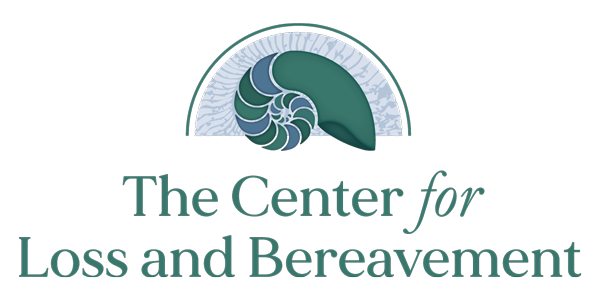 Individual & Family Grief Counseling
Ph: 610-222-4110
Fax: 610-222-4116
3847 Skippack Pike
P.O. Box 1299
Skippack, PA 19474